VILLA MARINA CAPRI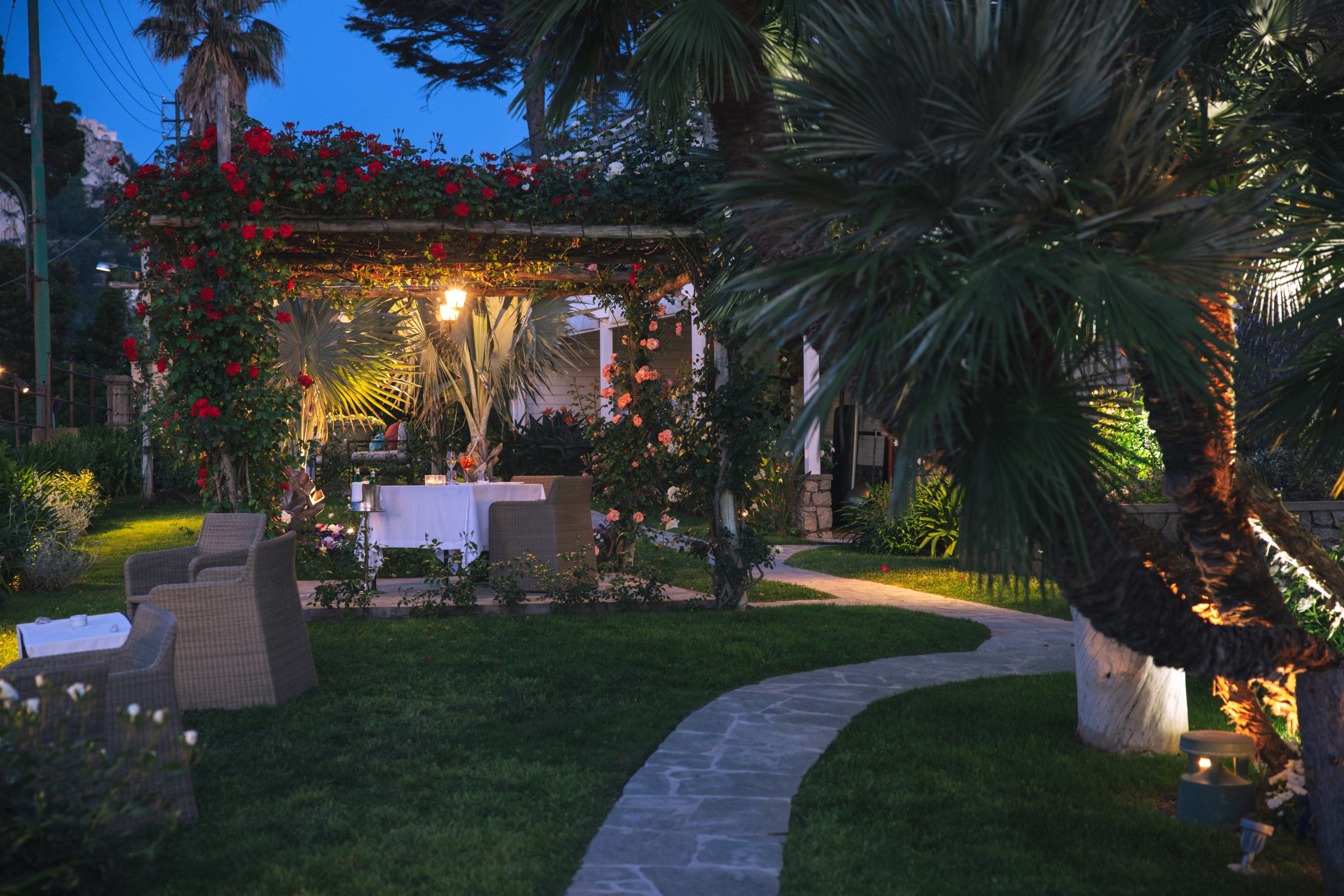 Il Roseto
An exclusive space, a service dedicated to the most romantic and passionate moments. Intimacy and privacy for an evening tête-à-tête, a delicate nest enclosed by scented roses, a magical place to say love words.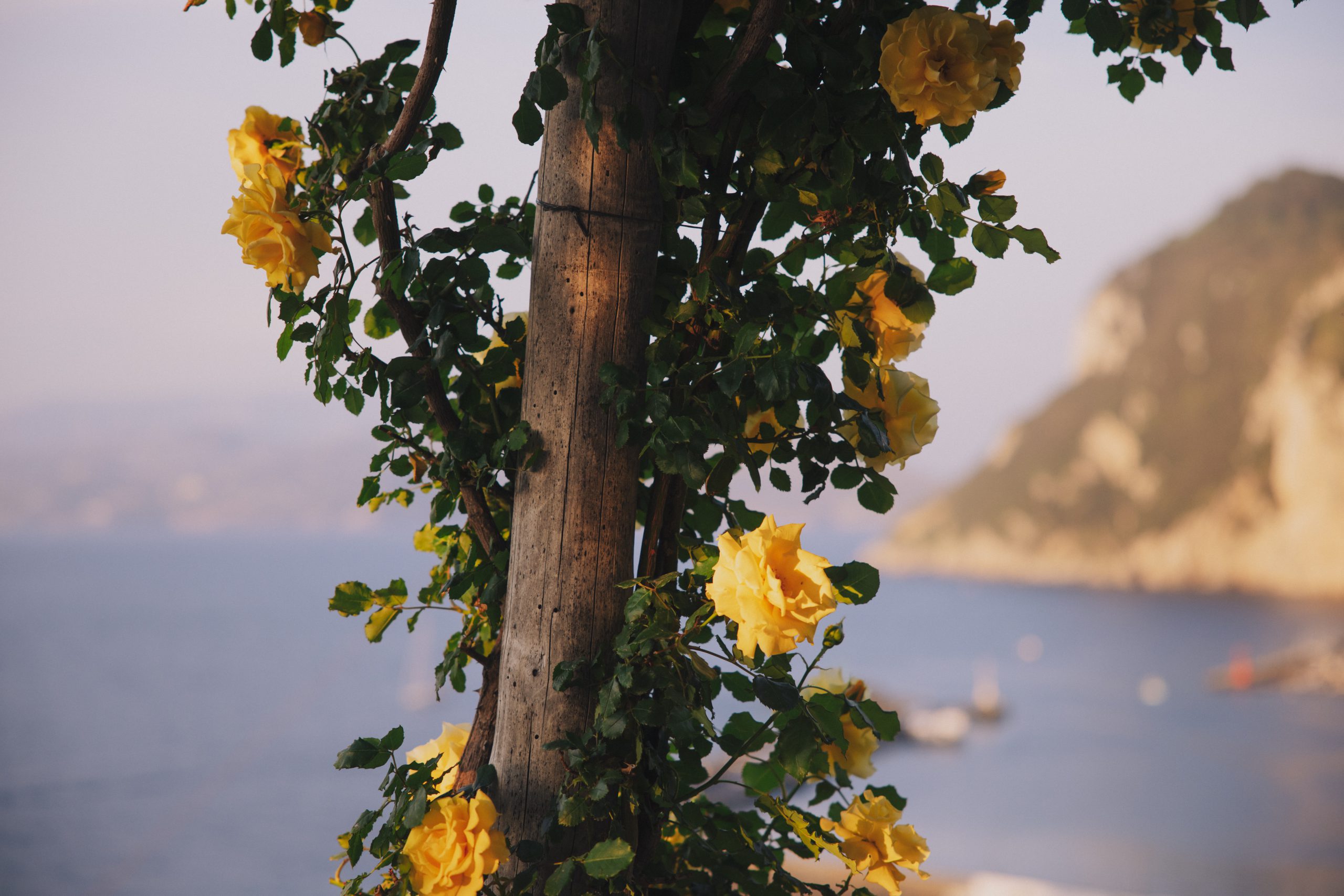 A reserved and discreet dimension, without walls, without veils. Nature is enough to preserve the delicacy of a moment that will become a sweet memory to be renewed, like an unmissable date in Capri.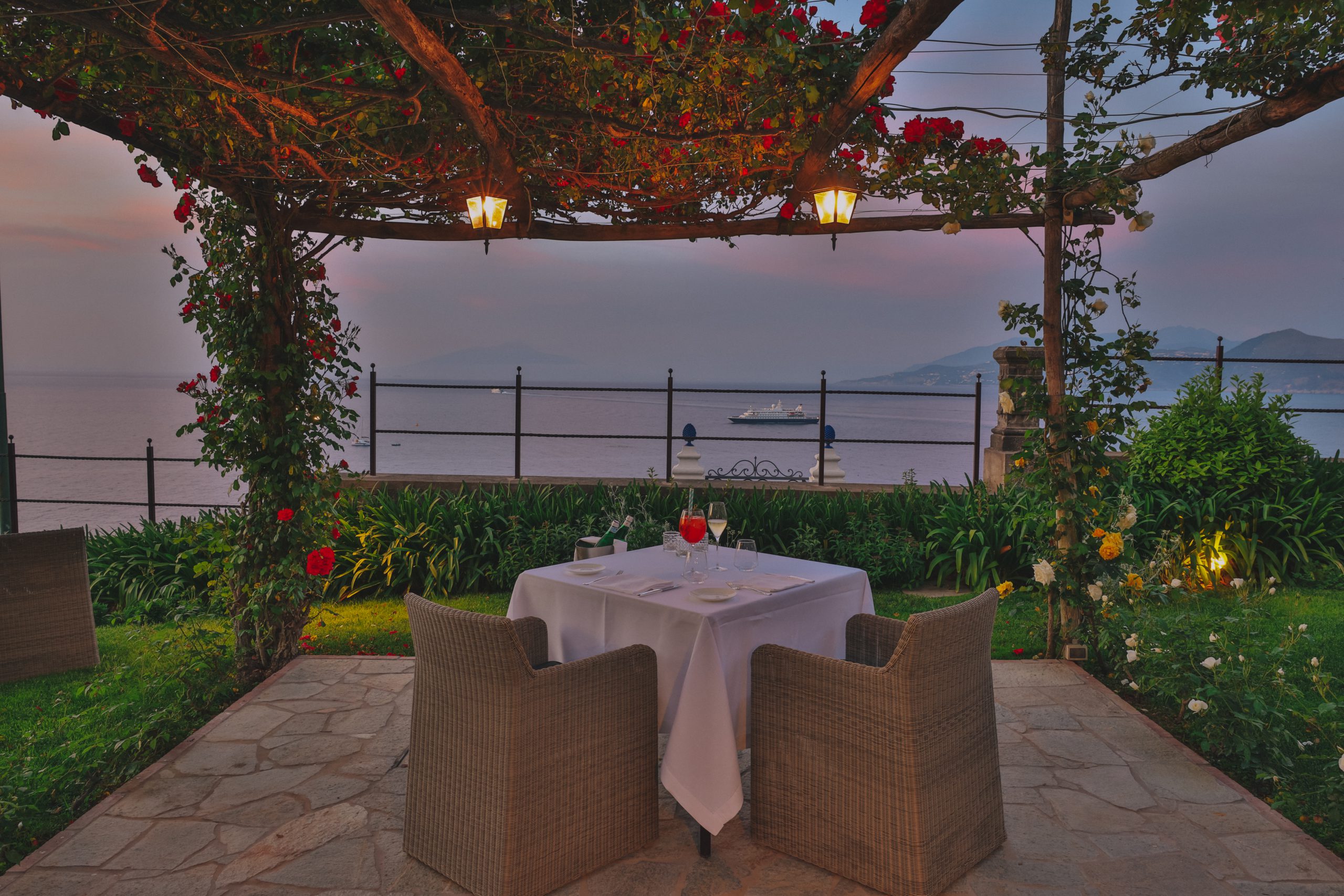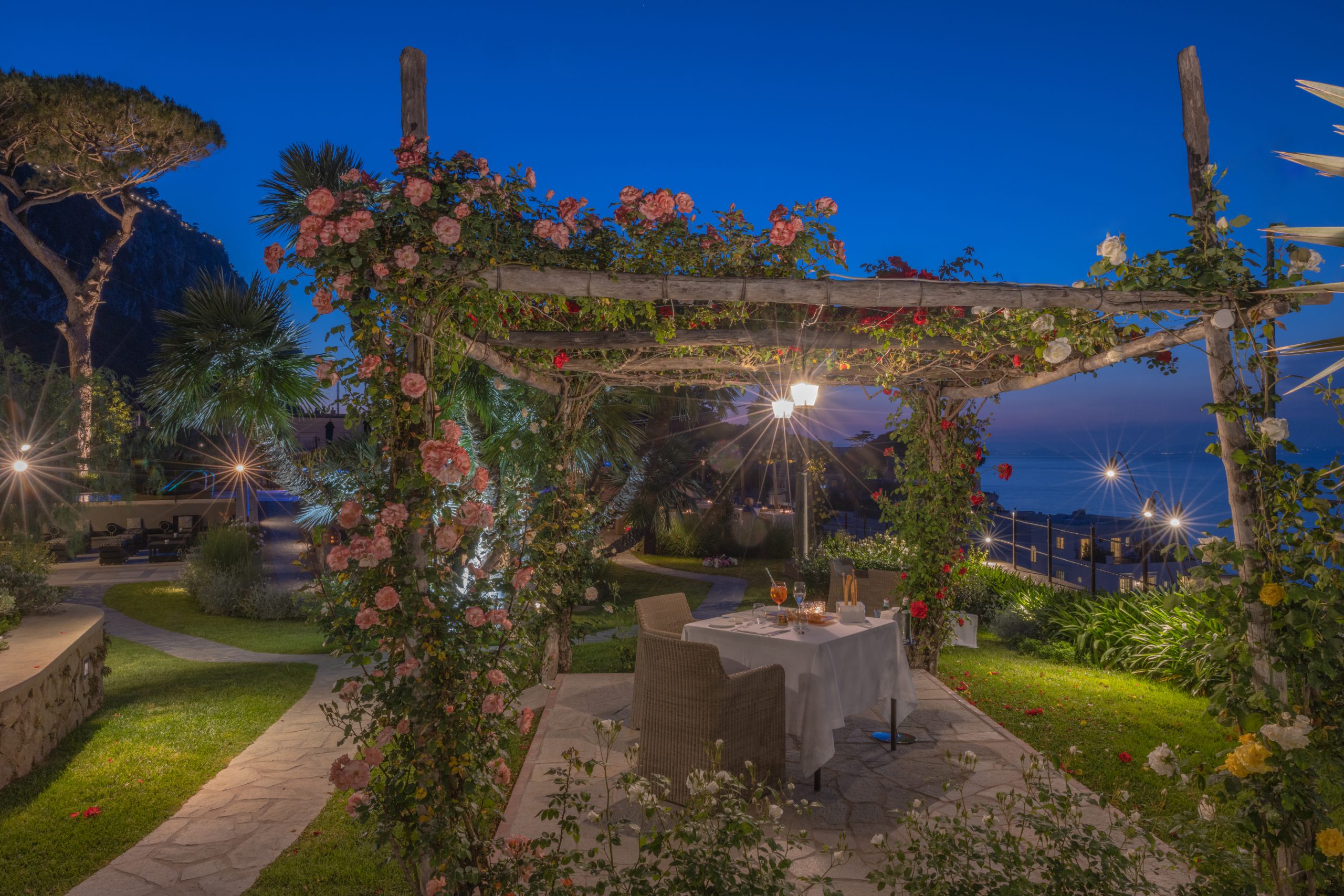 A true corner of paradise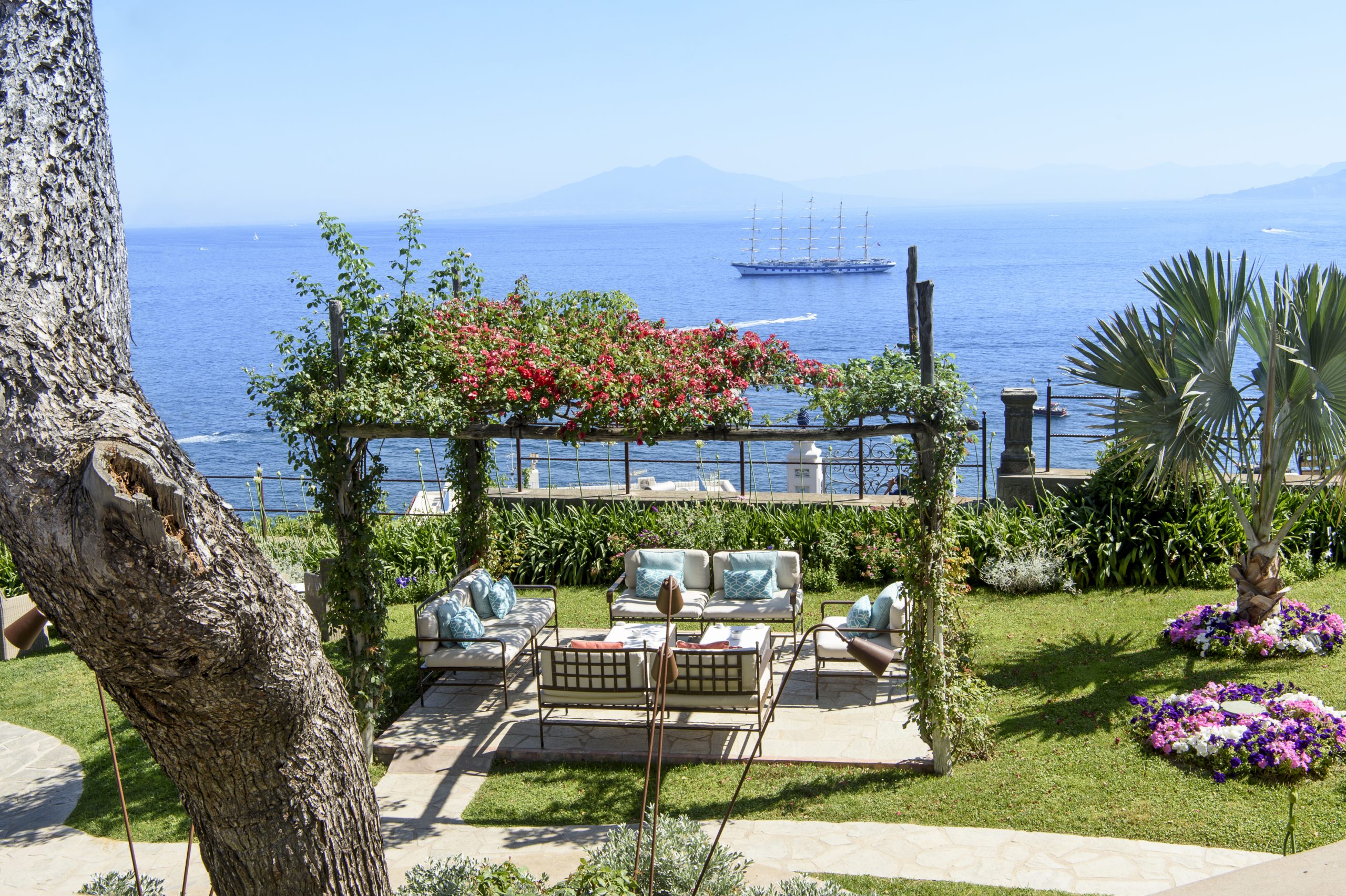 Among green and blue shades, between colors and scents of flowers, in timeless dimension of beauty and harmony.
Our Roseto is an open-air living room where you can breathe the most authentic Dolce Vita atmosphere. Treat yourself to a small luxury as a special memory of your holiday in Capri.